There is a lot to think about when you look to finance your first home, your next home, a holiday home or an investment property.
At Eclipse Mortgages, we're here to take the stress out of this experience by helping make it as easy as possible. We'll step you through the process, so you'll know what to expect and what information you will need to gather.
One of the biggest questions is how much you can borrow?
When it comes to home loans, your income plays the leading role. But there are some other important factors too:
What have you got as deposit?
What kind of property are you trying to buy?
How does your income look over the next few years?
What are your living expenses?
The interest rates that are applicable at the time will be also be taken into account when deciding how much you will be able to borrow. But every bank has different lending criteria. This means that one bank may lend you a lot more that another on exactly the same day, given exactly the same circumstances.
Restrictions on loans for people who don't have a 20% deposit recently become an additional challenge for first home buyers.
This is where a mortgage broker can help, by working through all the different options available to make sure you get that dream home and the best deal.
And the good news is, if you've been turned down for a loan by your bank (even if you have been a customer of theirs for a for a long time) it doesn't mean that you won't be able to get a loan from anyone else.
What home loan will suit you?
There are different mortgage structures that can allow you to pay your mortgage off sooner, or provide you with some certainty about your payments.
Should you fix your mortgage interest rate for a certain length of time or have some of it on a floating interest rate? Which should you chose? What about repayment options?
The key to all this is to get an independent, expert overview of your options so you get the best deal given your individual circumstances.
At Eclipse Mortgages we have access to a number of different lenders, criteria and options.
Want to hear more – it costs nothing to ask and you might be pleasantly surprised at the difference that good advice can make.
Buying Your First Home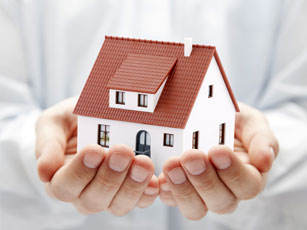 Helping Kiwi Families secure their most asset
Helping Kiwi Families secure their most asset
How much can you borrow?
How much deposit do you need?
Kiwisaver & Grants
Welcome Home Loans
For many first home buyers, the process of buying a house can be quite daunting, but with the right mortgage broker it can be an exciting experience!
Want to realise your dream of home ownership but don't have a huge deposit?
Think about using your KiwiSaver
If you're a first home buyer and you've been contributing to KiwiSaver for more than three years – you may be able to use some of the money to help buy your first home.
If you're eligible, you may be able to withdraw some, or all of your KiwiSaver member contributions, employer contributions, returns on investments received or any member tax credits. However, you can't withdraw the $1000 government kick-start contribution. Using your KiwiSaver is a great option for first home buyers who want to increase the size of their deposit and own more of their first home
KiwiSaver HomeStart grant
If you've been contributing to KiwiSaver for three years and fit within KiwiSaver's criteria you could be eligible for additional grants.
You can apply for the HomeStart grant or pre-approval if you have belonged and contributed to a KiwiSaver scheme, complying fund or exempt employer scheme for at least three years.
If you are purchasing an existing/older home, the HomeStart grant is $1,000 for each year of contribution to the scheme:

3 years of contributing = $3,000 (the minimum you can get)
4 years of contributing = $4,000
5 years of contributing = $5,000 (the maximum you can get).
Consider a Welcome Home Loan
While saving, a big enough deposit is the obvious way to get on the property ladder – there are additional initiatives designed to help. Welcome Home Loans are issued by selected banks, underwritten by Housing New Zealand, and allow the bank to lend on a lower deposit without any restrictions. For first home buyers, it can mean getting on the property ladder sooner.
The criteria you need to qualify for a Welcome Home Loan is quite restrictive, so please read up on it before you apply.

Thinking of Refinancing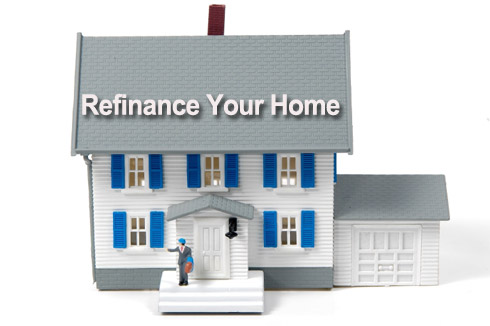 What's the lowest interest rate in market?
Fix or float, or a combination of both?
Which bank is best for me?
Can I avoid break fees?
How much could I be saving?
When a fixed rate mortgage is coming to the end of the fixed rate term, your bank will try to determine your new rate. We work for you and not the Bank and because we understand your financial goals better than your bank, we will work towards getting the deal that best suits your needs.

Investment Properties
Building your property portfolio
Loan structure advice
Property represents a tangible and reliable investment and when there are favourable interest rates it's relatively cost effective to manage as well.
Where you want to buy and who you borrow from may dictate the size of the deposit you need. For most, the minimum deposit is 40% of the value of the property. However, the good news is that if you have a smaller deposit, there are other options outside standard bank loans that are available.
We can help you leverage your equity and put that profit to work for you with an ongoing passive income stream.
Loans to Build
Building your Dream Home
Construction Loans
There's nothing more satisfying than building your own dream home.
There are numerous benefits to building as you get to pick the land, size of the house, materials and there is something about being involved in the design and build process that gives owners a sense of achievement they wouldn't get from buying an existing property.
Organising the finance however is more complicated and involved than a straight house purchase. Trying to manage this process yourself can be stressful. Having a mortgage broker look after the process from start to finish is desirable and stress free.
Each bank has different policy requirements for obtaining finance for building a new home – that's why it's crucial to work with a mortgage broker. As an example, one bank may require you to contribute a 50% deposit to purchase the land, when the next bank may only require 20% for the same scenario. Most banks will value the house by adding the land price to the build cost, and require anywhere from 10% to 35% of the total value as the deposit. A few lenders will also look at the end value, so if the house is worth more upon completion, the lender counts that as equity. Confused? Most people are.
This is where the expertise of a mortgage broker is crucial.
Top Up Your Mortgages
Add property value
Renovating
Adding a new kitchen or bathroom
Renovating your current home is the next viable option for many home owners who want to expand or improve their current property.
If you would like to use the extra value in your home to improve your lifestyle or make some improvements to your house, then we can arrange a sensible top up with a sensible repayment plan. We will look to your own bank to provide this in the first instance, but at the same time, we will review your situation and may advise you to change banks if it will give you a better deal.
The choice will be yours.
In some cases, property owners, will be able to redraw any additional payments they've made on their existing loan to cover renovations. In other cases, you will need to apply for a supplementary loan and draw on the equity you have built up in your home or investment property over time.
Our Partners

        
Contact us today!